Ok! I am trying to get some pics on the journal because seeing is much more fun that reading! I hope you guys will take some pics of yourself and get them on here too! These are gonna be pics of me(Aeris) and my husband(Cloud) cosplaying!




Ok! Since my costume is always being updated and worked on, every time it gets better I try to take pictures! (Either that or I found a cool way to recreate a scene from the game)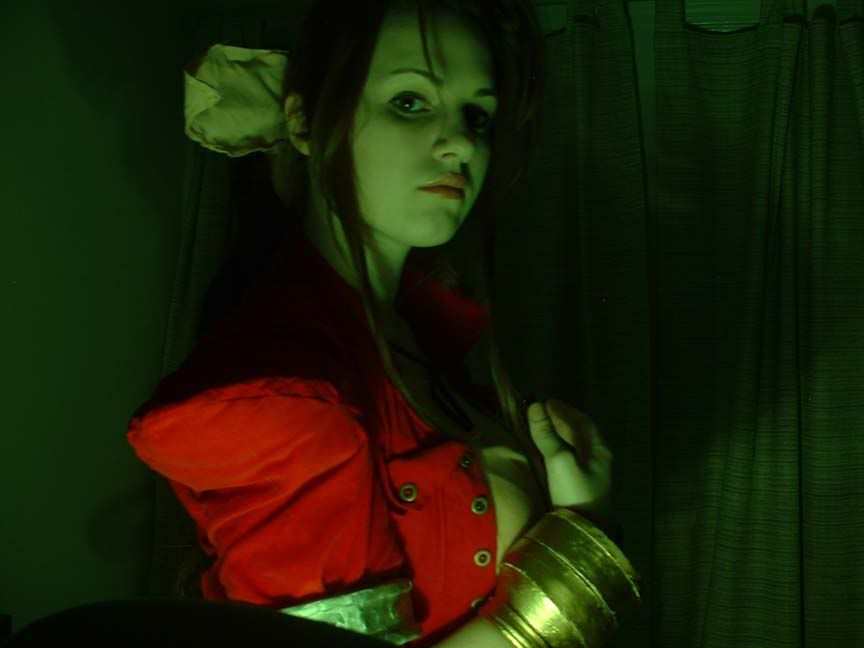 This is me trying to recreate the opening scene. Where she gets up with the bucket of flowers




This is Me and Kevin (my husband) just goofing off pretty much.




This is a whole view of me so you can see boots and all. Even though this costume is old and I have changed alot since then.




The old costume just doing an Aeris praying thing.




I dunno, I guess this is just a pic of my face but it is amazing how much this looks like the pic of Aeris from the drawing of the party. Hey I might actually post that here too...




If only I was looking away from the camera. I could have really recreated it. Only problem with comparison with these two is I have a nose and lips lol. Oh well, it's up to you to judge.




Me and Kevin again..



Well I feel like I have posted more than enough here. I tend to ramble and I tend to post too many pics! Oh well, I'm just trying to set an example don't be afraid people post your pics believe me, I wanna see them!