Alright Friday is the best day of them all! But it's even more special because I have finished my jacket! I had nothing really better to do so I got in the whole get up. Well...bits and pieces. I wasn't wearing my pony tail piece or my arm band but I think you get the point. Besides I'm only showing off the jacket! The Advent Children pics won't be for awhile I need to get Kevin's (which is 99% done) and mine (which just NEEDS the new dress) done, then I'll have good pics to show.



Ok I got some pics to show my new jacket. It took like two whole days to do.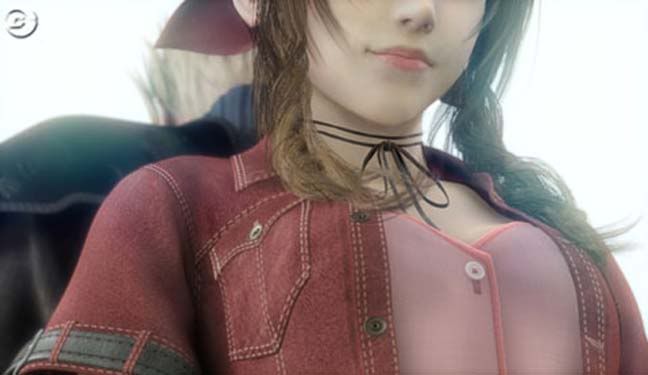 First there is the pic of Aeris from Advent Children so you know what I am talking about here.




Here's me trying to take that exact pic lol. I'm sure I'll get an even better one when the whole thing is complete with Kevin behind me and having the dress and all.




See, I just put on as much of the costume as I needed for the pics. I was actually still wearing my jeans underneath.




If you're wondering why you might be seeing towels in the background..Welcome to my bathroom! lol.




This is the pic I cropped for the above Aeris pic.




Yep..it's me lol. I take alot of pics, I even ramble when I type you have to expect rambling pics!




Last one! I am so proud of my little arm band like things. I never thought I would be able to make them.

Well, That's it for now..off to post this to other communities!