Hey everyone! I'm just here to show pics of my first costume that was made for someone else. I hear people call them "commision" costumes but I am such a noob I don't want to say something I'm not sure of and sound stupid lol. Anyways, to show him how it was comming out I would dress up and take pics, just thought I would post them up here so you guys can see too!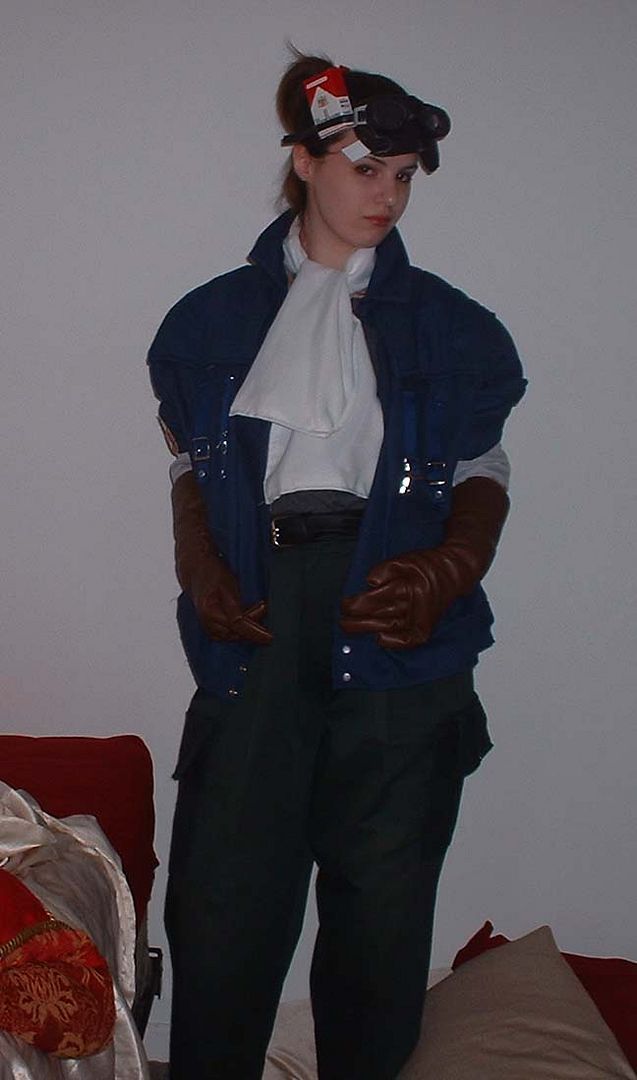 If you wonder why they are all oddly shaped, it's because I took the pics in my bedroom and I cut out my bed...the bed kinda is an eye sore.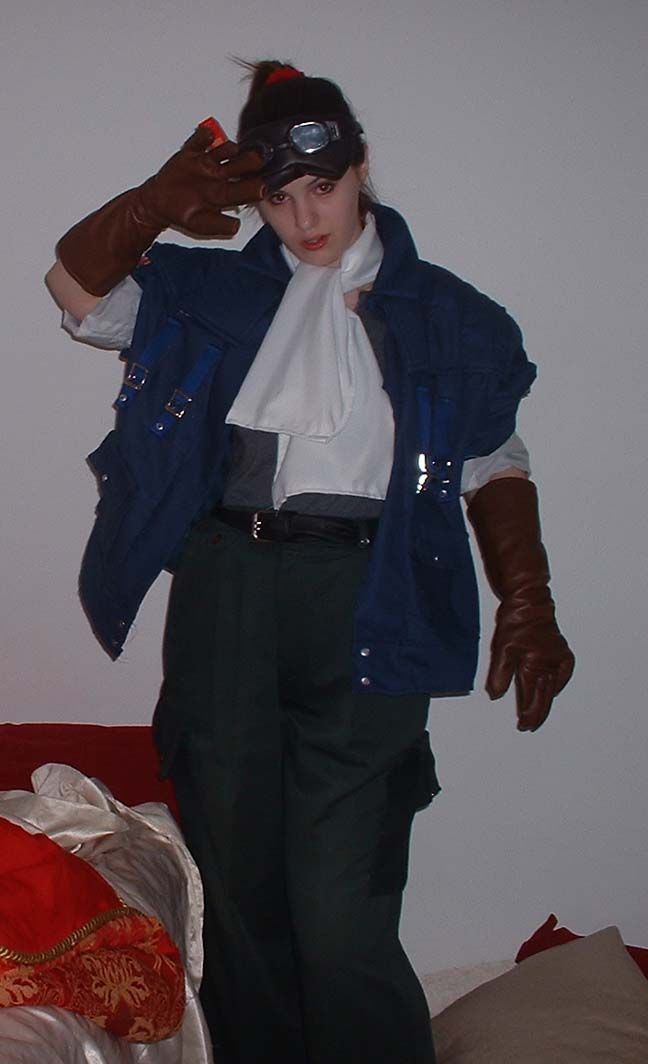 It's hot in this costume! I hope my friend won't sweat in it as much as I did, but hopefully Otakon is more ACed than my house.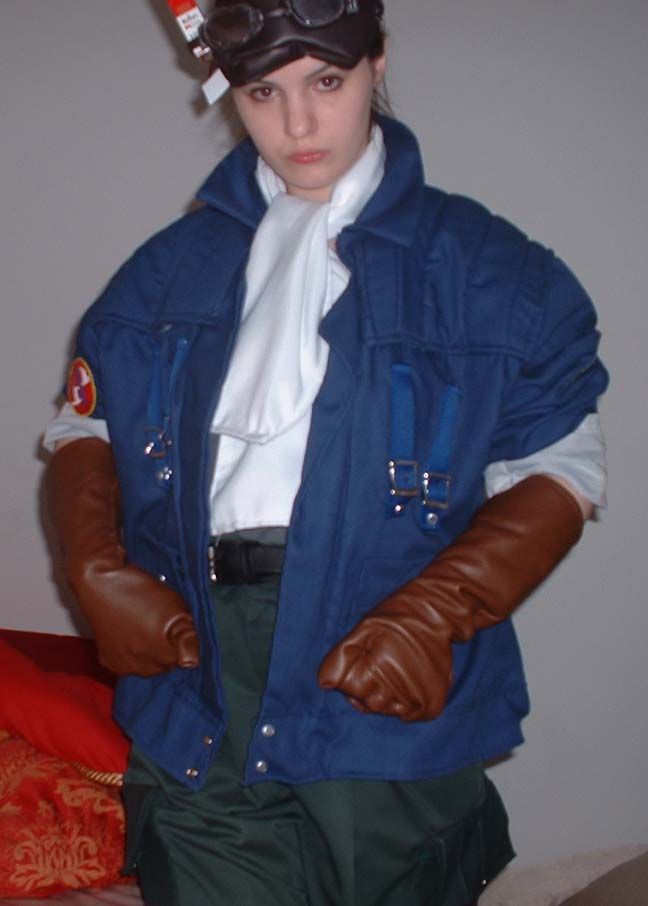 This is my "man face" lol!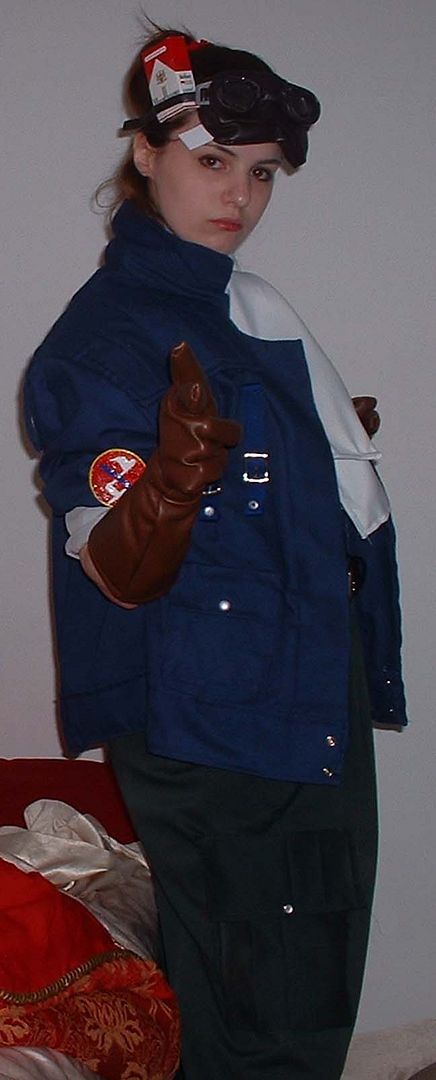 Don't ask how this pic came to be, I'm like shooting although Cid doesn't have guns.....or maybe I am just pointing at an unknown thing..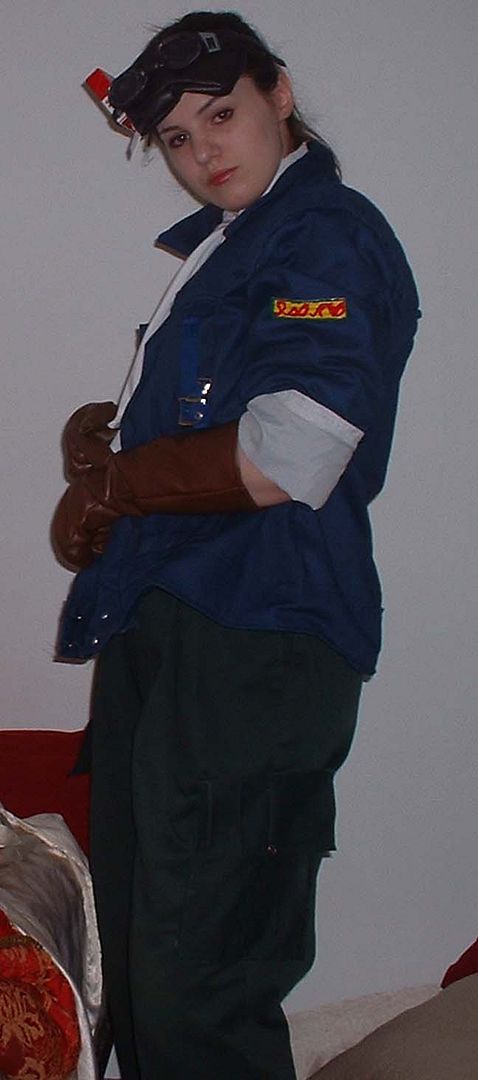 Showing off my patches!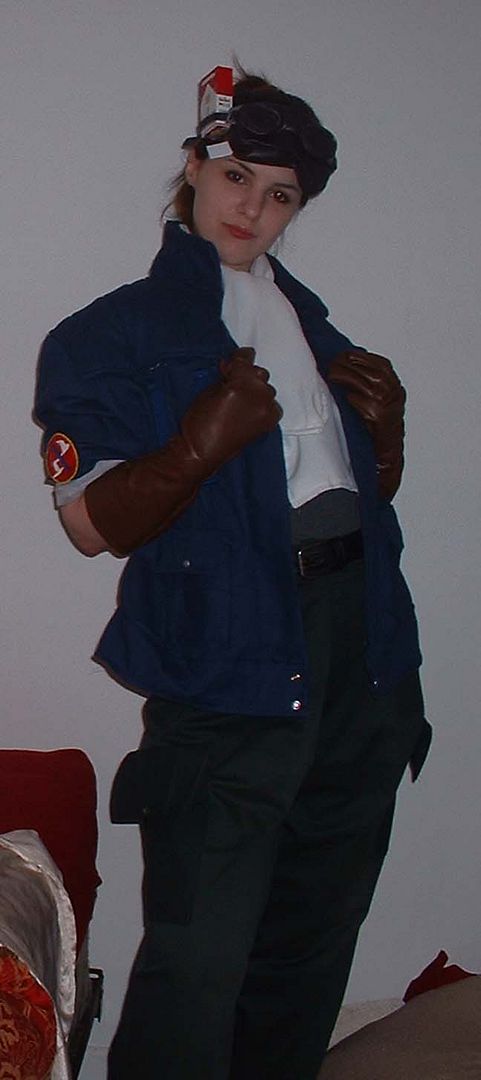 There's the last one! I hope to see you guys at Otakon!